Warrington Independent Pool League 2019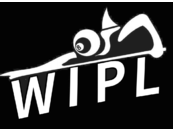 Warrington Independent Pool League 2019
News Report
The Lowdown
Author: Russ Fisher, 20/08/19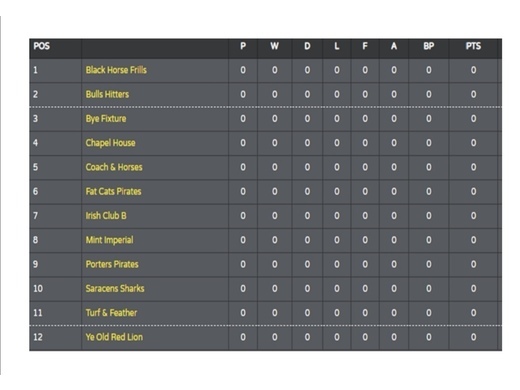 We begin our unveiling of this seasons leagues with a division that contains no fewer than six shiny brand new WIPL teams pitting their potting talents against five previous division 2 participants thus paving the way for an exciting few months of competition and a new name on a new trophy come next Summer.
Favourites for the title could well be the Black Horse Frills, having avoided defeat in more than half of their games last year the Bravo Inns hostelry will be hoping to find a higher level of consistency against a draft of new teams this time around, a sojourn to the Royal Oak Branch whilst ongoing repairs are completed at home may or may not affect results early on, joining them with definite each way chances could be the Turf & Feather, after a 2017 season which had them a mere ten points off the title 2018 witnessed a downturn in performance with Turf managing just eight wins for a 12th place finish, a return to winning ways is more than likely and they won't be far away when the prizes are given out. The Sharks at Saracens return for another crack as do Ye Olde Red Lion and both will benefit from us adopting this new tier, Saracens in particular have found the going tough in the last two seasons and should find wins aren't at a premium in 2019, that the Lion have returned for a 3rd season speaks volumes for them, every other fixture is a solid away day for them venturing into the town Centre and they go about their business with the minimum of fuss, after a magnificent first season form tailed off in 2018 and ended in a difficult campaign but again big chances to reverse that position this time around. Lastly (a position they are perfectly happy with) the re-branded Bulls Hitters (sic) (Bulls Head) bring their unique brand that would be sorely missed within the WIPL if not signed up for the season, having agreed to take a place in the Premiership in 2017 it is a testament to them they finished the season without missing a game and deservedly moved into a competitive sphere last term, with consistently closer matches and succeeding in drawing four through mid-season they finally broke their duck with an away win against The Tanner followed just a fortnight later with a win against the sharks, whatever happens this season it will certainly be fun at the Bulls Head.
New squads are inherently hard to pigeon hole so most have been given the chance to perform in Division 2 next season which will offer a chance for all to bed into the league so we can see if any merit being higher, in saying that most are new only by name as experience courses through the majority of outfits this term with 3 of the 6 new teams effectively break away 'B' teams, this is certainly the case with Irish Club B and the 'Mint' Imperial teams, both teams forming sides with a nucleus of players from last season's title chasing Irish Club and title winning The Imp teams respectively, to a lesser extent the Pirates sailing from both Fat Cats and Porters will unveil themselves come September 18th with just two current sticks for the Cairo St Ballroom playing before and one with any experience for the welcome return of Porters both will be looking for a fast start to instil some confidence early in a long season.
That leaves two teams joining our WIPL family for the first time in its current guise, both with packed squads plentiful in number, Chapel House and Coach & Horses will be an unknown quantity and will have that element of surprise in their first seasons, Wigan Pie night will welcome the travelling away players at the Liverpool Rd Chapel House venue and they alongside the Old Liverpool Rd Coach & Horses team complete the rundown of the WIPL Division 2 for 2019/2020 season.

Follow the site to get the latest news and results straight to your email