Warrington Independent Pool League 2019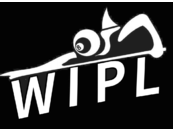 Warrington Independent Pool League 2019
Warrington Independent Pool League 2019
WELCOME TO THE WIPL 2019/20 SEASON
Hello all and a very big welcome from your committee to the New WIPL 2019/20 season sponsored magnificently again by the Crossbar Hotel.
Once again we welcome new and exciting teams into our pool world making it an even bigger 46 team league, this has allowed us to create a new Division and spread the wealth further than ever before, smaller more level playing fields offering a chance for every team to get in on the spoils come presentation night.
Meetings will be held on the first Monday of every month at the Crossbar Hotel between 7.30 – 8.30pm (unless advised otherwise) these are for Subs collection and to give out any match sheets or entry sheets for forthcoming competitions, we except online payment of course still.
For all News and forthcoming events, division standings, meeting schedules etc please keep using this site and the Facebook sites below, as ever we welcome any points raised or ideas and positively encourage friendly banter on all forums, just keep it civil please ladies and gents.
https://www.facebook.com/groups/110209015803852/
https://www.facebook.com/WIPL2017/
We would like to wish everyone the very best of luck and hope to see you all at the premier event of 2020 in Warrington when the presentation night is unveiled bigger and better than ever.
Yours in Sport
The Committee
Follow the site to get the latest news and results straight to your email